What we do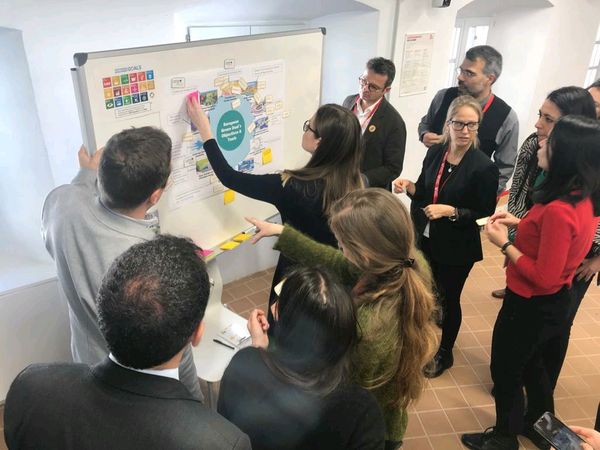 OUR WORK
The Interreg MED programme was established in response to increasing global environmental concerns. The Interreg MED Green Growth Community contains 14 modular projects working on different topics related to Green Growth such as sustainable agro-food systems, eco-innovation, green manufacturing, green public procurement, waste management and smart cities. The project's second phase (2019-2022) is currently capitalising on the project's results through the Interreg Green Growth Community with the following objectives:
Empowering a Green Growth Community for Mediterranean and non-Mediterranean stakeholders: the creation of a solid community will act as a hub to collect project results, disseminate and capitalise them among partners, consortia, stakeholders and countries.
Upgrading Green Growth Ccommunity networks: the community will create bridges and seek collaboration with networks, institutions and programmes inside and outside the Interreg MED cooperation area to transfer the projects' knowledge and results while promoting synergies among initiatives in the Mediterranean region.
Capitalisation support and transfer activities will share the project results and initiate the potential replication of projects in other countries. Common policy outcomes will be produced to inform the evolution of the national and EU Circular Economy and Green Growth legal and policy frameworks.
To reach these objectives, 4 Thematic Working Groups (TWG) were created in Phase 1 (SYNGGI project: 2016-2019) related to the key priority areas of the EU Circular Economy Action Plan. These TWG synthesised the results of the 14 modular projects in White Papers on Synergies for Green Growth and on the Circular Economy, a Policy Paper, Legal Recommendations and a Green Growth Book.
The Green Growth Community is thereby contributing to working towards the United Nations 2030 Sustainable Development Goals, notably: